Expat organisations
Life as an expat is about more than just the law. That's why Legal Expat Desk works with organisations that help the expat community with other matters: from arrival and integration to learning how to adjust to your new life in the Netherlands.
On our expat partners' websites you can find answers to your day-to-day questions about life in the Netherlands, as well as expat news, events and advice.
Click on our expat partner logos to visit their websites (links open in new windows).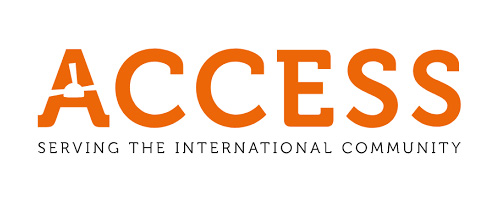 Established in 1986 as the Administrative Committee to Coordinate English Speaking Services – ACCESS – in short, was the grass root initiative of the members of the international community in the Netherlands who felt the pressing need for an organisation that would answer their needs, provide peer support and help cope with the challenges of expatriate living. Today, ACCESS provides information and guidance to the international community through their helpdesk, website and expat centres in The Hague, Amsterdam, Utrecht and Leiden. Visit the ACCESS site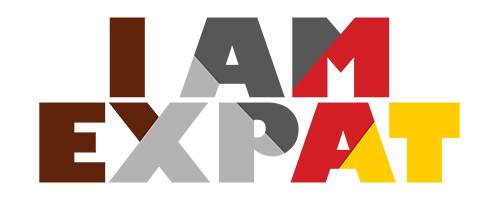 Created by expats for expats, IamExpat is an English-language online media platform providing up-to-date information, news, job listings, housing services and lifestyle tips for internationals in the Netherlands since 2009.  Visit the IamExpat site
IamExpat also organises the annual IamExpat Fair in Amsterdam and The Hague; a truly international one-day event designed to connect and support the expat community in the Netherlands. Visit the IamExpatFair site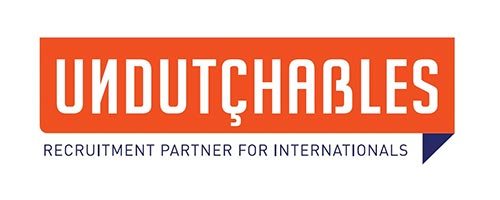 Undutchables Recruitment Agency, the international business recruitment pioneer in the Netherlands, has a proven track record in international job matching and placement. They help both starters and executive candidates, fluent in languages other than Dutch, advance their careers in the Netherlands. Visit the Undutchables site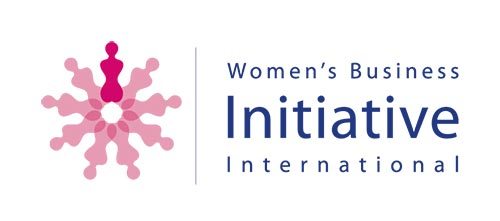 Based in The Hague, the Women's Business Initiative International (WBII) is an international association of women entrepreneurs striving to succeed. The main purpose of the association is to empower women entrepreneurs to achieve their business goals through: learning and development, peer support, events and activities. WBII provides information, training, support, motivation and the network needed to succeed for women wanting to start or running a business. Visit the WBII site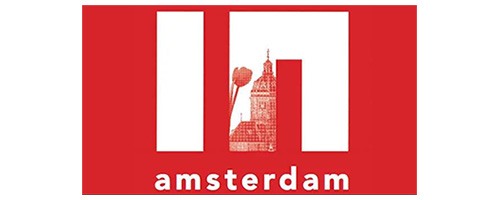 IN Amsterdam (formerly Expatcenter Amsterdam) provides a one-stop-shop service for international newcomers in the Amsterdam Area. IN Amsterdam serves companies and their highly skilled migrant employees, scientific researchers, international entrepreneurs and international graduates. Visit the IN Amsterdam site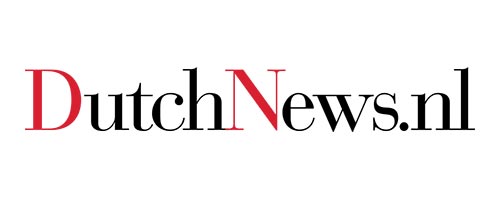 DutchNews.nl provides Dutch news and current affairs in English for an international audience. You can follow the news online, on your mobile phone, via the newsletter and social media – and it's absolutely free. The team aim is to provide broad coverage of the main Dutch news so that non-Dutch speakers are kept up to date with events and know what their friends and work colleagues are talking about. Visit the DutchNews site
Legal partners
Legal Expat Desk offers advice and information about many areas of Dutch law. When you ask a question about a specific topic, we connect you with an expert in that area.
For some areas of law, we can refer your question to the experts at GMW lawyers. a multi-disciplinary law form that focuses on family, work, housing, business and liability law.
For other areas of law, such as questions about tax, immigration and notaries, we work with external legal partners. These are organisations which have proven expertise and practices dedicated to your topic. Please note that Legal Expat Desk cannot assume responsibility for advice provided by partner organisations.
Learn more about our legal partners below, or click their logo to visit their website. Links to partners open in new windows.
Expert in: Tax & Immigration law
Migrantic tax & immigration lawyers combine Dutch law expertise on complex cross-border immigration and tax matters. With more than 25 years of experience in advising corporate companies, private clients and expats, Migrantic can provide the required solutions to ensure compliance with all applicable immigration and tax laws, including preparations of tax returns.
Expert in: Notary
Kooijman Autar is an office of civil law notaries, legal advisors and mediators. They specialise in finding creative solutions that meet the specific needs of their clients. Kooijman Autar can help you create a will, living will, marriage agreement or cohabitation agreement which helps to prevent problems and saves taxes. At Kooijman Autar, speed, creativity and service are paramount. They listen carefully to what you ask and do what you want. With a Rotterdam no-nonsense mentality, everything is then explained as comprehensively as possible.
Expert in: Notary
Van Buttingha Wichers notarissen is the largest autonomous firm of civil law notaries in The Hague. They offer specialist services for expats, both private individuals and international companies. They have extensive knowledge and expertise that is made available to clients in the most efficient and effective manner.
Civil law notaries have a responsibility to provide full clarity about the content of legal documents, and this is a responsibility that Van Buttingha Wichers takes very seriously. They do their utmost to ensure that their clients understand the implications of the documents to be signed.
Expert in: Tax law
J.C. Suurmond & zn. Tax Consultants is a Dutch tax company with a strong international focus. Since your interests are central to them, you are assured of a proactive, personal service. Clients from all over the world have trusted J.C. Suurmond & zn. Tax Consultants for the last 30 years to reduce their tax liability using existing tax regulations in the Netherlands. If you are unsure as to your tax position, take a step in the right direction and consult their independent professional team. J.C. Suurmond & zn. Tax consultants' team of tax advisors speak fluent English and have international backgrounds. They specialise in tax complications and opportunities of cross-border work- and living situations and can help you with the optimisation of your tax returns, 30% ruling requests, business accounts, interpretation of tax treaties and advice regarding emigration and immigration situations.
Expert in: Tax law
Mazars is an accountancy, tax advice and consultancy specialist. Their knowledge of these professional disciplines allows them to provide the best possible services to national and international enterprises, public sector organisations, SME entrepreneurs and High-net-worth individuals. When working with Mazars, you can expect the utmost quality within ethical and legal frameworks. Mazars' clients' trust in their judgement is the reason they exist. Mazars combines an in-depth knowledge of the current regulations with a passion for any future challenges. In this way, they contribute to the sustainable yield of their clients and to society as a whole. Mazars in the Netherlands forms part of the Mazars Group, which employs 20,000 professionals in 86 countries. This group's distinguishing feature is its integrated character and good international collaboration.