How to lose your job in the Netherlands 2021
There are not many ways to lose your job in the Netherlands – but each of them follows a different process and has different implications for your rights. Here's what you need to know in 2021, and when to take action.
Changes due to corona crisis
Believe it or not, the corona crisis has not changed your rights under Dutch law when it comes to losing your job. Dutch law remains strongly protective of employees, which means employers cannot "just fire people" – they must still comply with the legal process and fulfil their obligations.
How to lose your job
According to Dutch law, you can only lose your job:
if your fixed-term contract ends,
if you resign,
through a UVW/court dismissal,
through a settlement agreement,
or by being fired on the spot.
Otherwise, your employment will only end by operation of law when you reach statutory retirement age.
Of these, you can only be made redundant through UVW dismissal or a settlement agreement.
End of fixed-term contract
If your contract includes an end date then it is for a fixed period, so it is a temporary employment contract. This means that on the end date stated in your contract, your job will terminate automatically. There is no obligation to renew or extend that contract. Your employer does not have to give you notice that your contract is ending and you do not have to give notice to the employer either. However, your employer is obliged to inform you no later than one month before the end date whether or not they intend to extend, and if so, how.
Resignation and notice periods
If you wish to resign from your current job, all you need to do is give written notice of your intention to resign in accordance with your notice period. Your notice period is either the statutory notice period (generally 1 month for employees) or the period stipulated in your employment contract. If the notice period in your contract is in contradiction to Dutch law then, as an employee, you do not have to follow the notice period in the contract.
Highly skilled migrant? Read the 7 tips to safeguard residence rights while changing jobs from GMW lawyers.
UVW/court dismissal
In the Netherlands, there are 9 reasonable grounds that an employer can use to justify dismissing an employee on a permanent contract. However, the employer cannot simply dismiss employees according to these grounds; they must first go to the UWV/court and request permission to terminate the employment contract of each affected employee based on one of these grounds. If the UWV/court grants permission, only then can the employer proceed to dismiss the employee(s).
This process can be expensive and time-consuming for employers – so many employers who need to reorganise try to minimise UWV/court dismissals by instead offering employees a settlement agreement in exchange for the employee (voluntarily) giving up their job. This is termination of employment by mutual consent.
Settlement agreement
A settlement agreement or termination agreement is a legal contract which contains all the conditions for the dismissal/termination of employment. Settlement agreements can deviate from standard employment law, and may include additional severance pay or benefits.
If your employer offers you a settlement agreement, your options are to accept or reject it (or to try and negotiate). In a forced termination, if you reject the settlement agreement then your employer can still go to the UWV/court to have your job terminated. That means you cannot stay in your job; your choices are to negotiate a settlement agreement or wait to be dismissed via UWV/court proceedings.
It may seem self-evident that one option is better than the other, but this actually depends on both the offer and your position. You will need to weigh up the benefits and risks of the company's offer compared to termination via the UWV/court according to standard Dutch employment law. This includes considering the post-contractual conditions as well the financial conditions regarding outstanding salary, vacation days, transitional allowance, unemployment benefits and/or any severance payments, pensions, company shares, options and bonuses.
Summary dismissal (being "fired on the spot")
Summary dismissal is the harshest form of dismissal under Dutch employment law. As such, it tends to be used only in the most urgent circumstances, such as theft, embezzlement, fraud, threats or mistreatment of fellow employees.
In such a circumstance, the employer can terminate the employment contract without having to observe a notice period by summarily dismissing the employee. UWV/court permission is not required for this type of dismissal and possible termination prohibitions do not apply.
Such a dismissal has far-reaching consequences for the employee; they lose their job with immediate effect and they will not be entitled to unemployment benefits. A summary dismissal is therefore meticulously weighed by judges and is only considered valid if it meets certain requirements.
You can read more about summary dismissal on GMW lawyers website.
When to take legal action
If you lose your job because your fixed-term contract ends or you resign, no legal action is needed.
By contrast, if you are fired on the spot, threatened with dismissal, or if you are dismissed while you are pregnant or on long-term sick leave, always call a lawyer immediately. Urgent legal action may be needed.
If your employment is terminated via UVW dismissal and you can prove that your employer has not fulfilled their legal obligations in the process (substantiation, reflection principle, reassignment), then a lawyer can advise you on how to take action.
If you are offered a settlement agreement, it is wise to seek legal advice before you decide whether to accept or reject it. A lawyer can highlight any risks or red flags, and advise you what each option means for your rights.
Finally, if you are worried about losing your job in future because your employer wishes to demote you, make a unilateral change to your employment conditions, or put you on a Performance Improvement Plan (PIP), seek legal advice on what this means for your rights.
Legal advice you can trust
If you need to take legal action, our team of employment law experts can help you to work it out. Call us on 070 361 5048 or contact us via our easy online form.
This article was previously published on DutchNews.nl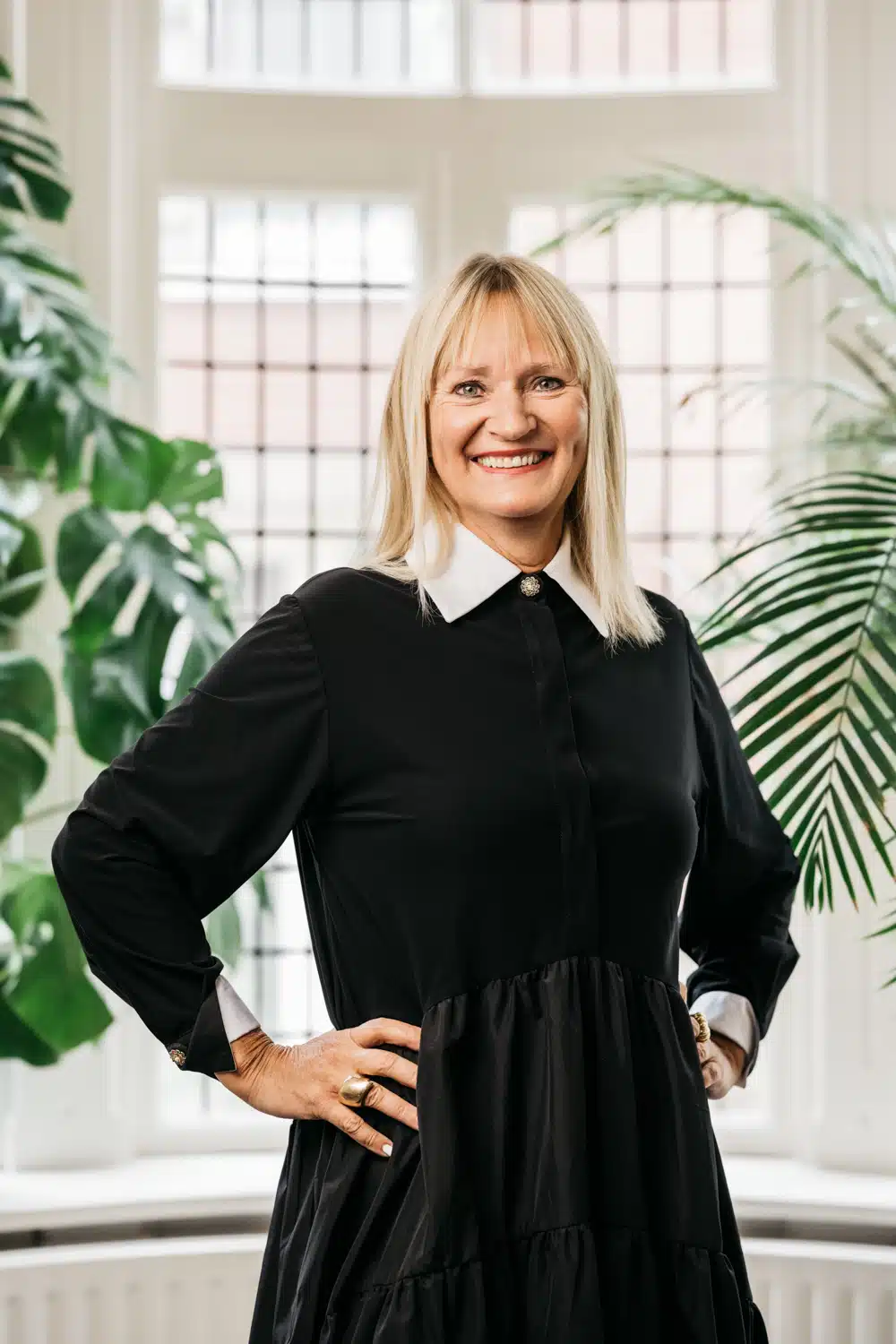 Godelijn experienced an international upbringing and education as an expat child living in Africa and England. Back in The Netherlands, she studied law at the University of Utrecht (1990). She then embarked on her legal career as a lawyer by working 10 years for the well-known law firm of 'Wladimiroff en Spong Advocaten'. In 2000 she joined GMW lawyers as a partner and is the head of the Labour law and Pension section.
Godelijn specialises in international employment law and has extensive experience in dealing with both non-contentious and contentious international employment matters including (collective) redundancy packages and dismissal. She works for both companies and individual employees, enabling her to keep an open mind to both sides of a case. Naturally she helps her clients when a problem has arisen, but prefers to act before an escalation has taken place. Advice on a fair Human Resource policy is an essential part of her work.
Godelijn Boonman is considered to be the undoubted employment specialist for the expat community because she is bilingual, has a large international clientele and a wealth of experience in international employment law matters. She is therefore frequently asked to be the key note speaker at international seminars.
Godelijn has a keen interest in the international community and is a member of the advisory board of ACCESS .
https://www.legalexpatdesk.nl/wp-content/uploads/2021/05/How-to-lose-your-job-in-NL-2021.jpg
1015
2500
Godelijn Boonman
https://www.legalexpatdesk.nl/wp-content/uploads/2018/09/LED-weblogo-FIN.jpg
Godelijn Boonman
2021-05-12 12:02:31
2021-05-06 16:19:34
How to lose your job in the Netherlands 2021