If you want to get divorced, and you live in the Netherlands, you need to:
Confirm if you can get divorced in the Netherlands
Get a lawyer. You cannot represent yourself.
Find out how to get the best possible divorce. This includes making specific agreements about your children and other important matters.
Go through the legal process of a divorce.
1 – Can I get divorced in the Netherlands?
Yes, in most cases, you can get divorced under in the Netherlands, even if you are not a Dutch national and even if you got married in another country. However, getting divorced in the Netherlands does not necessarily mean that Dutch law will apply to your divorce (a "Dutch divorce"), only that a Dutch judge has jurisdiction to rule on the divorce.
The law which applies to your divorce will depend on your individual situation. It will determine your legal rights and obligations, so it is a key consideration. If your divorce crosses borders, then an international divorce lawyer can advise you on the possibilities of getting divorced under Dutch law, or the law of another country.
Contact a lawyer to find out your options for divorce in the Netherlands.
2 – Get a lawyer
You will need a lawyer to represent you in court in Dutch. You cannot represent yourself.
You and your ex-spouse can share a lawyer or you can retain your own lawyer. We recommend getting your own lawyer to represent your interests during a divorce. Divorce is highly stressful, and having an expert you can trust will help you get the best possible divorce settlement.
3 – Find out how to get the best possible divorce
This includes considering your legal rights and obligations, and the consequences of those choices. You'll want to give specific attention to the most important matters in your life: from the division of your assets to partner alimony, child maintenance and custody arrangements if applicable.
If you and your spouse both agree on getting divorced and you can negotiate the terms of your divorce, then you can file a joint petition for divorce. This is the fastest way to get divorced.
If you cannot reach an agreement on the terms of your divorce, then you can file an individual petition for divorce. This will not affect your rights.
4 – Go through the legal process of a divorce
Once you have determined that a Dutch judge can rule on your divorce, your lawyer can file your divorce petition with the court. This marks the start of your divorce process. Your lawyer will also arrange to serve divorce papers to your spouse, informing them that you have applied for divorce.
After you submit your petition for divorce to the court, your spouse may choose to contest your petition for divorce or some of the terms of the divorce (for example an application for maintenance), or they may choose to waive their defence. If the court requires an oral hearing for your case, then both you and your spouse will be invited to attend.
Thereafter, the court will rule on your divorce. The court's divorce order will include decisions on other matters which were submitted, such as the division of your assets, alimony, and child maintenance. The verdict of the court will then be recorded in the register of deaths, births and marriages.
Once your divorce is recorded in the register, you will be officially divorced.
How to start getting divorced
We recommend discussing your situation with an expert in Dutch and international law who understands the specific needs of an expat living in the Netherlands. They can share insight into your situation and give advice that you can trust.
GMW lawyers has a team of (international) divorce lawyers who can help you work it out. They offer a free 10 minute legal advice – request an appointment or call here.
More information about divorce?
If you'd like to learn more about divorce in the Netherlands, download the free white paper: Top 10 FAQ about divorce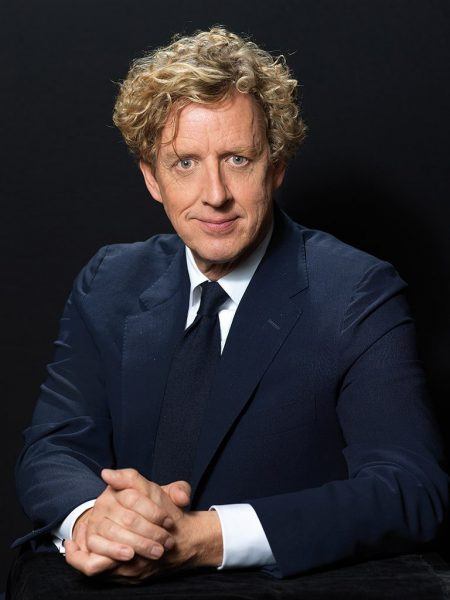 Antoine de Werd is a partner and head of the family law section at GMW lawyers. He studied Business Law at the University of Leiden and was admitted to the The Hague Supreme Court Bar in 1989. Immediately after, he started GMW lawyers as one of the founders.
Throughout his career, Antoine has concentrated on resolving financial disputes involving high net worth individuals and families. He is one of the few male specialised divorce lawyers in the Netherlands and has substantial legal experience in (international) divorces, especially those involving companies, complex maintenance claims, division of assets/property, retirement benefits and set-off clauses.
Antoine understands that divorce and separation are difficult times. Rather than focusing on the current painful situation, Antoine helps his clients achieve their goal: getting the best solution for their divorce.
A trained mediator as well as a collaborative divorce practitioner, Antoine is also an experienced litigator, so should an out of court settlement fail, he will represent you in court.
Antoine is a member of the Association of Family lawyers and Divorce Mediators (vFas) and  the Association of Collaborative Divorce (VvCP).
https://www.legalexpatdesk.nl/wp-content/uploads/2019/10/How-to-get-divorced-in-NL-step-by-step.jpg
1000
2000
Antoine De Werd
https://www.legalexpatdesk.nl/wp-content/uploads/2018/09/LED-weblogo-FIN.jpg
Antoine De Werd
2019-10-08 09:08:14
2020-06-18 10:05:22
How to get divorced in the Netherlands – a guide for expats