The non-competition, or non-compete clause is a clause that can be included in an employment contract between employer and employee. This clause states that the employee is forbidden, both during his period of employment and thereafter, to be employed by or associated with a company that performs work or provides similar services to the business of the employer, and that therefore could be in competition with the business of the employer.
This overly wide-ranging and unclear clause is an excessive restriction of freedom of choice in the workplace. Consequently, the court may deem the clause unenforceable. Below an illustration.
Case law
In a recent case concerning the non-compete clause, an individual had been employed as area manager with Action since 2013. In 2016, he announced his intention to terminate his contract of employment. He wanted to take up a position with A.S. Watsongroep (whose subsidiaries include Trekpleister, Kruidvat and Prijzenmepper). A.S. Watsongroep had offered him a position where he would be in charge of a number of Trekpleister branches.
Action stated that the non-compete clause covered A.S. Watsongroep, as the clause had prohibited employees to work for any company within the "discount or value retail sector", as was stated in the clause. Therefore, the company was not prepared to give the employee permission to make the switch.
Why did the sub-district court uphold the clause?
The sub-district court (kantonrechter) interpreted the term "discount or value retail sector" as covering retail store chains that sell goods for the lowest prices, such as Prijsmepper and Kruidvat. Because Trekpleister is part of the same legal entity as these companies, the court said it could not exclude the possibility of Kruidvat or Prijsmepper acquiring information about Action's working methods through the employee if he were to join Trekpleister. Therefore the non-compete clause was not invalid.
Why did the Court of Appeal nevertheless disregard the clause?
The case went to the Court of Appeal (gerechtshof), who determined that the clause was so broadly formulated that it included all potential competitors. Action had not specified which competitors were off limits and had deliberately not shared an internal list summarising these companies. This approach meant that only the text of the non-compete clause was visible to employees, which covered an extremely large number of companies.
Action had no reasonable cause to impose such a broad non-compete clause. Employees could only obtain a clear impression of the scope of the clause by requesting permission to work for a third party. This forced the employee to reveal his cards, which was severely detrimental to his interests.
Action could have instead distributed a non-exhaustive list of companies with a disclaimer. This disclaimer could state that no absolute rights could be granted because the clause covered similar present or future companies. All things considered, the court ruled that in view of the circumstances and interests of the parties, the non-compete clause did not apply to the proposed employment with Trekpleister.
How to appropriately formulate non-compete clauses
Employers often tend to include very wide-ranging non-compete clauses to protect their own interests. Yet as the above judgment makes clear, this can be disadvantagious.
It is advisable to formulate appropriate non-compete clauses with details and specifications pertaining to each position. One way of doing this is by annually reviewing a list of companies. This may prevent a court from later ruling that the scope of the clause is too broad and as a result wholly or partly disregarding it.
Contact
If you have any questions regarding the non-compete clause, please do not hesitate to contact us.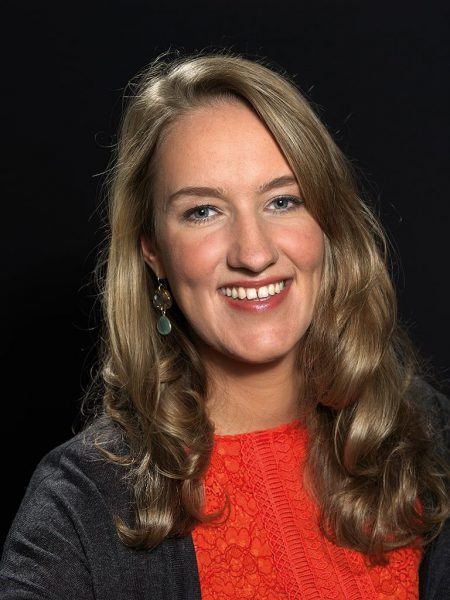 Away on maternity leave till January 2019
Laura Zuydgeest studied Dutch Civil Law and Dutch Criminal Law at The University of Groningen and graduated cum laude in both studies, before joining GMW lawyers in 2011. Laura specialises in employment law and has taken on many issues regarding dismissal and sickness. Furthermore she is experienced in matters regarding discrimination and employer liability. Laura represents both employers and employees.
Having grown up in Thailand where she attended an international school, Laura can easily identify with expats living in The Netherlands. Her English is fluent.
As a lawyer, Laura aims to make Dutch law comprehensible to her clients, provide the necessary guidance and resolve existing disputes between employee and employer. She prefers the personal approach to achieve the desired result. Laura's aim is to settle disputes. However, she loves law, especially employment law, and will fight for her clients in court if that is what it takes.
In addition to her work as an attorney, Laura appears as a judge for the prestigious Telders Moot Court Competition and writes a monthly column for the journal 'Rendement'.
https://www.legalexpatdesk.nl/wp-content/uploads/2017/12/Art-lions.jpg
811
2000
Laura Zuydgeest
https://www.legalexpatdesk.nl/wp-content/uploads/2018/09/LED-weblogo-FIN.jpg
Laura Zuydgeest
2018-01-05 00:00:00
2018-09-13 17:00:44
Employment contract: non-competition clause