Have you been granted employee stock options, and are you now facing termination of your employment? Discover 5 key points to consider that will help you understand your rights regarding your stock options.
This post was reviewed and updated on 1 September 2020
Do you have employee stock option rights?
The first point to consider is whether you have employee stock options or if you have stock appreciation rights?
With stock appreciation rights, the employee does not actually gain the right to buy shares in the company. Instead, they benefit from future increases in the stock price.
By contrast, stock option rights give the employee the right to purchase shares in a company themselves. With employee stock options, an employer gives the employee the right to buy a certain amount of company shares, during a previously agreed period of time, for a previously agreed price. While the employee has the opportunity to buy shares (stock option), they are not obliged to do so. Before the employee can exercise their right to buy shares, normally a certain period of time will expire and/or certain conditions need to be met, the so-called vesting period.
This post deals exclusively with employee stock options.
Stock option rights and termination
If you have been granted stock option rights and are now facing termination of employment, what should you take into account?
The answer to this question depends on the exact wording of the agreement between your employer and yourself, so you'll need to check your contract.
Here are 5 key points to consider that will help you understand your rights:
1 – Check the stock option plan for an expiry clause
The stock option plan in your agreement generally contains an option expiry clause. It is common for stock option rights to lapse upon termination of the employment agreement, either immediately on the date of termination, or a certain period of time thereafter. In the first scenario, you will immediately lose your entitlement to exercise your stock option rights when your employment ends. In the second scenario, there is still some time to exercise your right to buy shares.
2 – Check the vesting date
The vesting date is the date from which you can exercise your right to buy stock. If the vesting date is prior to the termination date, then you can exercise your stock options prior to the termination of your employment.
If the vesting date is after the date on which your employment will be terminated, then it's possible that may you suffer damages from the termination. (You will not be able to exercise your stock option rights, due to the termination.)
3 – Check with whom the initiative lies
The initiative to terminate the employment agreement rests either with your employer or with you. Check if the consequences to your stock options are the same regardless of who takes the initiative to terminate the employment.
Also check if the stock option agreement stipulates different consequences depending on the reason for termination. If so, the stock option agreement may predetermine how a possible loss of stock option rights will be dealt with.
4 – Check if you could get compensation
Are you able to exercise your stock options prior to termination? In that case, it is less likely that you will be able to negotiate a compensation for a possible loss of stock option rights.
If you cannot exercise your right to buy shares prior to termination, in principle you can choose either to negotiate on an extended term in order to exercise your rights, or you could negotiate a compensation instead. In case of the latter, check the stock option agreement for a possible compensation scheme.
5 – Check which company offered their shares
Do not assume that this must be your employer. It could be your employer's company, or a parent company, an affiliated company, or even a third party company.
If a company other than your employer has granted you the stock option rights, it is advisable to have that (third party) company undersign the termination agreement as well.
No arrangements made? Don't panic
What if you've just read this and suddenly realised that no arrangements were ever made about your stock option rights? Or if your termination agreement mentions something like a "final discharge".
Don't panic – but do get in touch with us. Our expat lawyers may be able to determine that the final discharge does not affect your stock options, or help you to claim a compensation.
Get help you can trust
If you are facing termination of employment and need assistance understanding your employee stock option rights, or you'd like advice on your particular situation, please contact me; I'll be glad to help.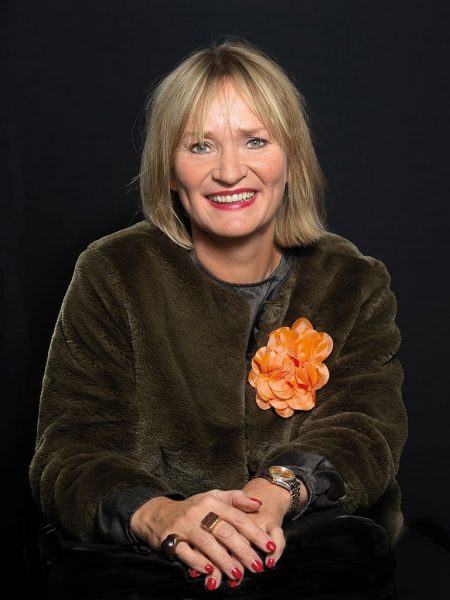 Godelijn experienced an international upbringing and education as an expat child living in Africa and England. Back in The Netherlands, she studied law at the University of Utrecht (1990). She then embarked on her legal career as a lawyer by working 10 years for the well-known law firm of 'Wladimiroff en Spong Advocaten'. In 2000 she joined GMW lawyers as a partner and is the head of the Labour law and Pension section.
Godelijn specialises in international employment law and has extensive experience in dealing with both non-contentious and contentious international employment matters including (collective) redundancy packages and dismissal. She works for both companies and individual employees, enabling her to keep an open mind to both sides of a case. Naturally she helps her clients when a problem has arisen, but prefers to act before an escalation has taken place. Advice on a fair Human Resource policy is an essential part of her work.
Godelijn Boonman is considered to be the undoubted employment specialist for the expat community because she is bilingual, has a large international clientele and a wealth of experience in international employment law matters. She is therefore frequently asked to be the key note speaker at international seminars.
Godelijn has a keen interest in the international community and is a member of the advisory board of ACCESS .
https://www.legalexpatdesk.nl/wp-content/uploads/2019/01/Employee-stock-options.jpg
833
2000
Godelijn Boonman
https://www.legalexpatdesk.nl/wp-content/uploads/2018/09/LED-weblogo-FIN.jpg
Godelijn Boonman
2019-01-10 11:27:38
2021-09-01 19:58:59
Employee stock option rights and termination