If you have moved to the Netherlands, you may be in for some surprises when filing for divorce. For instance, it may turn out that you are married in community of property. Couples often are not aware of this until one of them files for divorce.
The Hague Convention 
The Hague Convention on the Law applicable to Matrimonial Property Regimes (1978) determines which law is applicable to your marital property regime. This depends on your nationality and your place of residence (during the marriage). If, according to the Convention, a particular foreign legal system applies, under certain circumstances, Dutch law will nonetheless apply to your marital property from a given moment.
General rule
The general rule is that the legal system appointed by the Convention is applicable for as long as spouses have not made a choice of any other (national) law. A change of nationality or habitual place of residence of either of the spouses does not, in principle, have any implications for the applicable law. There are a number of exceptions to this general rule if spouses have neither designated the applicable law nor made a prenuptial or postnuptial agreement.
Exceptions
If both spouses' habitual residence is the Netherlands at the time of divorce, Dutch law will be applicable instead of the previously applicable foreign law:
from the moment Dutch citizens take up residence in the Netherlands (remigration);
when both spouses have Dutch nationality (naturalisation);
from the moment spouses have lived in the Netherlands for more than ten years following their marriage (integration);
from the moment Dutch citizens who originally had no main or first joint permanent address take up residence in the Netherlands.
It would take too long to explain each of these exceptions in detail here. It is advisable to check whether any of the exceptions listed above might apply to your situation.
What if you and your spouse are both foreign nationals and you did not move to the Netherlands until several years after the solemnisation of your marriage? Then Dutch law can nevertheless be applied if you have lived here for 10 years or more.
Implications
The applicable matrimonial property law changes automatically from the moment one of the above exceptions occurs. The law applicable until this moment is then replaced by Dutch law.
A change of applicable law such as this is only effective for future events. So it is possible that the matrimonial property regime will be governed by different legal systems. This is also referred to as the 'variable carriage system' (wagonstelsel). This is more likely to confuse matters than make them any easier for all parties concerned. You can avoid this situation by concluding a marriage contract and/or by choosing an applicable law.
Contact
Please do not hesitate to contact us with questions.
You can read part 2 of this series: When does Dutch law apply to divorce (part 2)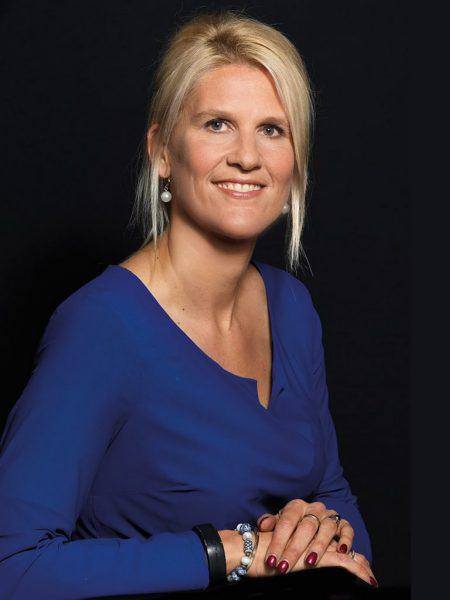 Marjet Groenleer is an attorney-at-law and associate partner at GMW lawyers in The Hague. She has been active in family law for more than 15 years, focused on on (international) divorces. Marjet is a trained divorce mediator with the vFAS (Dutch Association of Family mediators and lawyers).
Marjet has a particular interest and a profound knowledge of the international aspects of family law. She is an expert in dealing with complex financial and multi-jurisdictional cases of an international family breakdown. Because of her experience and previous jobs, she is familiar with several foreign legal systems. A great number of her clients are expats. She understands the needs of expats working for the various international organisations and companies based in The Netherlands, specifically in the area of The Hague (lsuch as EPO, Estec, OPCW, NATO, the tribunals, ICC, Shell, etc.)
Marjet worked as a lecturer in International Civil Law for several years and at the Court of Appeals in The Hague in the family law sector. Today, she is a deputy judge in the Court of Appeals in Amsterdam. Marjet publishes regularly in professional journals and keeps you informed of the various complex aspects of (international) divorces with her weblogs.
https://www.legalexpatdesk.nl/wp-content/uploads/2013/04/Dutch-law-divorce1.jpg
1000
2000
Marjet Groenleer
https://www.legalexpatdesk.nl/wp-content/uploads/2018/09/LED-weblogo-FIN.jpg
Marjet Groenleer
2013-04-10 00:00:00
2020-02-05 11:36:41
When does Dutch law apply to divorce (part 1)?