Top tips: Dutch employment contract 2022
So you've been offered a new job in the Netherlands in 2022. The position sounds good, the terms sound reasonable, and you're excited to accept. Now you need to check the contract before you sign it. The only challenge is that you may not know much about Dutch employment law – making it tough to understand what each clause means for your rights.
Expat employment law expert Godelijn Boonman of GMW lawyers shares her tips for assessing and understanding a new employment agreement.
Know your contract type, know your rights
The first thing you need to ascertain is whether you are entering a contract for a fixed period (temporary) or for an indefinite term (permanent). This determines which rules will apply to your employment – and therefore determines your rights.
If your contract has an end date, it is a temporary contract. The maximum length of a temporary contract is generally 3 years.
Start well: probation period
If your contract includes a probation period (trial period), then you or your new employer can terminate the employment during the trial period without giving any reason. A probation period must be agreed in writing.
Temporary contracts of less than 6 months may not include a probation period. Temporary contracts for longer than 6 months may include a probation period of maximum 1 month. Indefinite contracts may include a probation period of maximum 2 months.
In between: conditions and changes
Your contract, together with any applicable general terms and conditions or Collective Labour Agreement, stipulates the conditions under which you agree to work. This includes key information such as the location of your workplace, your salary, hours, job title and the payment schedule.
In the Netherlands, you also want to check for:
Annual leave – full-time employees must receive a minimum of 20 vacation days per year, excluding national holidays.
Vakantiegeld – 8% of your annual salary is reserved as "holiday money". This amount may be paid annually or otherwise – but it should always be mentioned.
Unilateral changes clause – if your employment terms contain a unilateral changes clause, then your employer can change the conditions of your employment without your prior consent. As this may include topics such as changing the location of your workplace, or a company requirement for corona vaccination, it is very relevant. Do note that an employer can not easily do this. Even though the contract has this clause, the employer needs to meet strict conditions before it can unilaterally change your contract.
End well: notice, termination and transition
Notice periods – unless otherwise agreed, an employee's notice period is 1 calendar month. If you have been an employee for less than 5 years, then your employer's standard notice period will also be 1 month. Note that you can agree upon different notice periods, but the employer's notice period must be double that of the employee's and a maximum of 6 months.
Termination – Temporary employment contracts terminate on the date they end. In the case of an indefinite contract, you can only terminate it: by the employee resigning, through a mutual termination agreement, via a UWV/court dismissal, or by summary dismissal (fired on the spot).
Restraint of trade – If your employment agreement includes non-competition, business relation or partner relation clauses, try to negotiate these upfront; they could limit your future options.
Transition – if your employer wants to terminate the employment, then they will need to pay you a transitional allowance. This comprises 1/3 of your monthly salary per year of employment.
GMW lawyers – experts in expat employment law
If you need help assessing your new employment agreement, contact our team of English-speaking employment lawyers for assistance. Call us 070 361 5048 or submit your question online.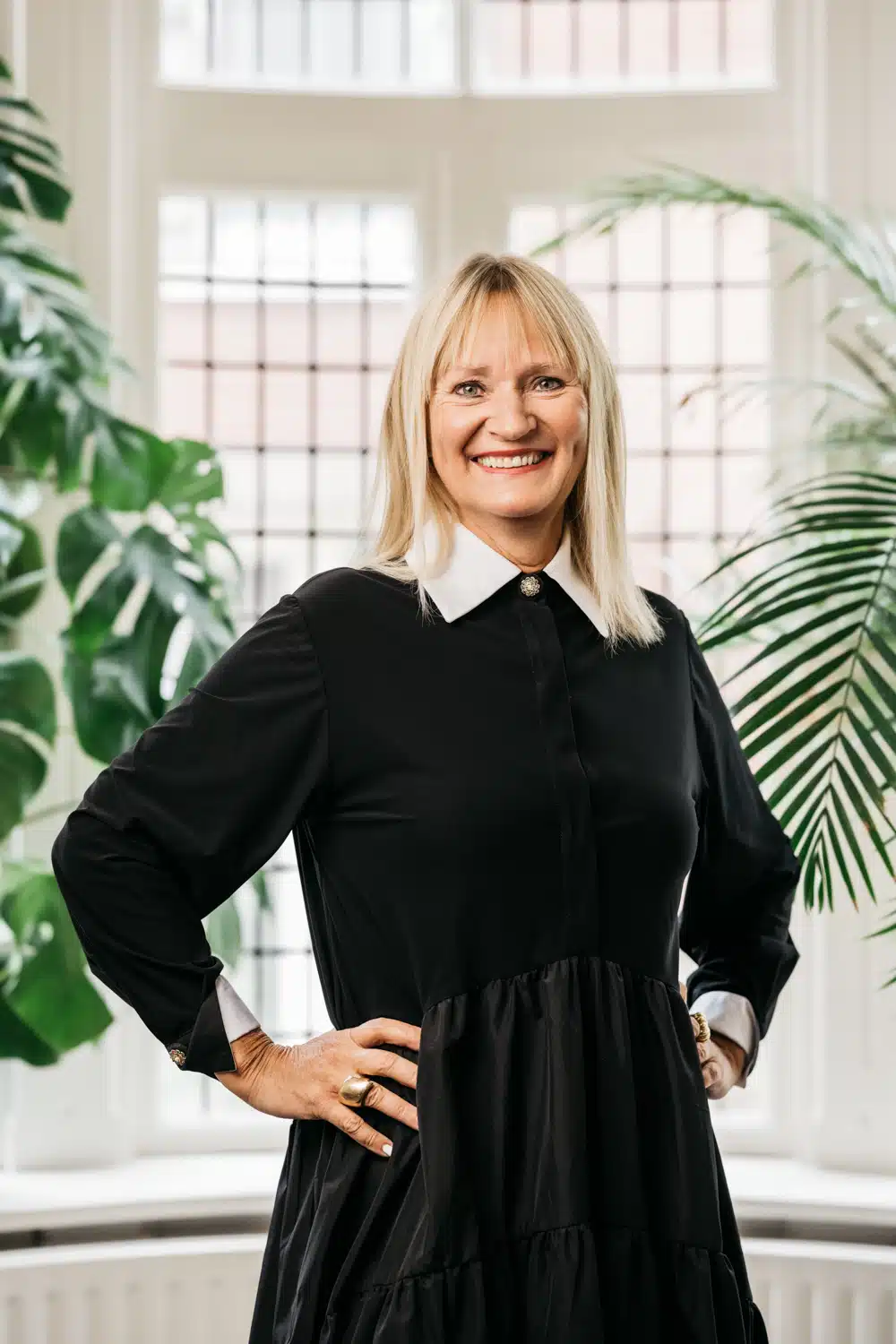 Godelijn experienced an international upbringing and education as an expat child living in Africa and England. Back in The Netherlands, she studied law at the University of Utrecht (1990). She then embarked on her legal career as a lawyer by working 10 years for the well-known law firm of 'Wladimiroff en Spong Advocaten'. In 2000 she joined GMW lawyers as a partner and is the head of the Labour law and Pension section.
Godelijn specialises in international employment law and has extensive experience in dealing with both non-contentious and contentious international employment matters including (collective) redundancy packages and dismissal. She works for both companies and individual employees, enabling her to keep an open mind to both sides of a case. Naturally she helps her clients when a problem has arisen, but prefers to act before an escalation has taken place. Advice on a fair Human Resource policy is an essential part of her work.
Godelijn Boonman is considered to be the undoubted employment specialist for the expat community because she is bilingual, has a large international clientele and a wealth of experience in international employment law matters. She is therefore frequently asked to be the key note speaker at international seminars.
Godelijn has a keen interest in the international community and is a member of the advisory board of ACCESS .
https://www.legalexpatdesk.nl/wp-content/uploads/2022/07/Top-tips-Dutch-employment-contract-scaled.jpg
1541
2560
Godelijn Boonman
https://www.legalexpatdesk.nl/wp-content/uploads/2018/09/LED-weblogo-FIN.jpg
Godelijn Boonman
2022-07-08 09:59:58
2022-07-14 17:00:24
Top tips: Dutch employment contract 2022