Buying a house in the Netherlands: defects
A horrible scenario: you have bought a house and later discover defects and deficiencies. What to do and who is to blame? Or more importantly: who is legally responsible?
This post was reviewed and updated on 30 September 2020
In the case of ownership of a pre-existing home the crucial moment for accountability for defects is the moment of ownership transfer. (A pre-existing home means you are not its first inhabitant.) The basic rule is: once you own it, the property becomes your responsibility. Thankfully, there are exceptions to this rule:
1 The seller's obligation: disclosure
Under Dutch law, the seller of real estate property has the obligation to provide a prospective buyer with detailed information. This information needs to cover both the current state of the property and the residential environment. (You don't want to wake up one morning to find out that a new high-rise is being built right outside your bedroom window…). Any failure to inform you on issues of the state of property and the residential environment makes him accountable.
2 The buyer's obligation: examination
The seller cannot be held responsible for defects that are obvious to the naked eye. He cannot be held accountable if it the defects would have been clear had you done a more thorough examination. How thorough you are expected to be in your investigation depends on the age of property.
It is always advisable to have a structural inspection carried out and a report made up by an independent professional. If you prefer, you can find checklists on the Internet. Should you fail to fulfil your obligation to have this examination carried out, it will be extremely difficult to hold the seller accountable later on.
3 Hidden defects that impede a 'normal' use of the property
It is possible that a serious, previously undetected, defect turns up that hinders the 'normal' use of your new home. For instance, half a year after buying the house, you drain the bathtub and the water ends up in the living room downstairs. Or the wooden floor develops a sag underneath your exquisite but very heavy dining room table.
In these cases, beware, however: the older a property is, the more likely it is to have certain defects that cannot be blamed on anyone or anything but old age! The contract mentions that the previous owner is not to blame for defects due to age of the property. Once again it is advisable to make a thorough report of the property before buying.
Different rules apply regarding a newly built house.
Newly built house: longer warranty
In the case of a newly built house, meaning there was no previous inhabitant, the building contractor rather than the real estate seller is accountable for any defects and/or deficiencies until delivery of property. The building contractor must take you on an inspection of the property and you must sign a piece of paper that you accept the property as it is.
Before you do this, it is crucial that you have an independent professional inspect the premises and make a report. It is not unusual to find, say, 21 defects! Don't allow yourself to be coerced into signing a so-called pre-delivery report. New issues might still pop up.
After the final delivery, the building contractor has a grace period of three months to fix everything you noted and brought to his attention. This period actually stretches out to six months (the so-called 'maintenance'-period) for any other problems that might occur. Make sure you keep a written record of everything and inform the contractor as soon as possible, just to be on the safe side.
For hidden defects the contractor remains accountable for up to five years and for serious structural mistakes even up to 20 years. A mistake is serious when the property will collapse or is not usable for its purpose. The contractor isn't accountable, when he can prove that he is not to blame. Nevertheless, a buyer of a newly built property has more and longer lasting guarantees and rights then a buyer of an 'old' house.
So, what to do in case of a defect?
When you discover a hidden defect in your house, you have two months from the moment of discovery to alert the previous owner or contractor. If he is not willing to fix the problem or pay for the damages, you will have to file suit.
Get expert help
Please do not hesitate to contact us if you have any questions or would like more information. We are happy to help.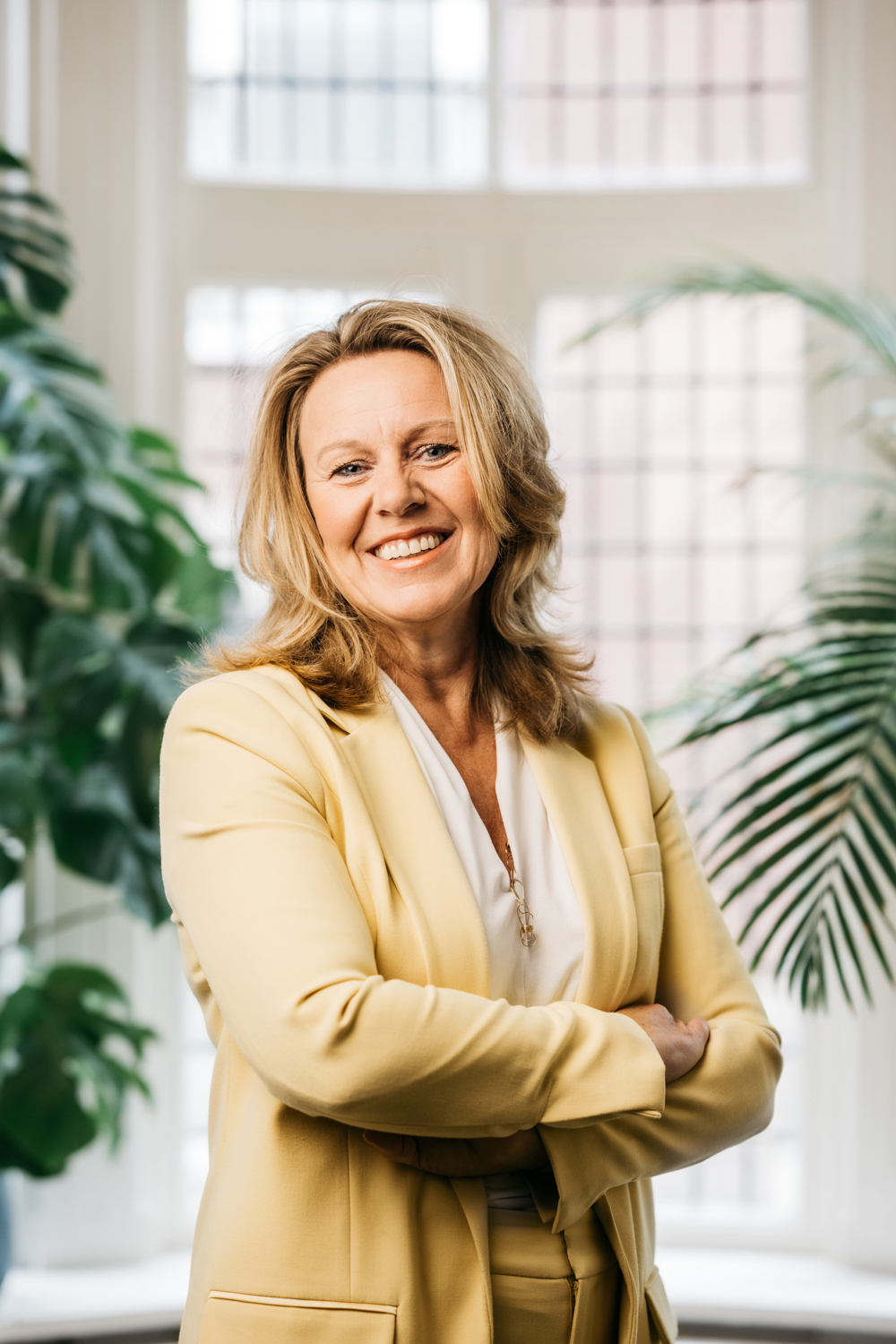 Marie-Christine studied law at the University of Leiden and has an extensive experience in real estate law. She joined GMW lawyers in 2012, after she and her family returned from a four year stay in the Sultanate of Oman. Because of her experience abroad, she is well aware of the problems that expats can encounter while living outside their homeland.
Marie-Christine is specialised in tenancy law and is a member of the Specialist Association of Tenancy Law Lawyers. She advises on complicated matters of tenancy law regarding both residential and business accommodation. Her clients include housing corporations, local authorities, food service industries, enterprises of all sizes and national and private individuals from the international community. She advises and litigates on issues such as commencement and expiration of the lease, general terms and conditions, defects on delivery, concurrence of tenancy regimes, joint tenancy, hemp plantations, disturbances by neighbours, etc. Marie-Christine gives lectures on tenancy law to several real estate companies.
In addition to tenancy law, Marie-Christine also has broad experience in the purchase and sale of real estate, apartment rights, construction law, administrative law, law of obligations and debt-collection. She is well-known for her analytical skills combined with a vigorous approach.
https://www.legalexpatdesk.nl/wp-content/uploads/2013/01/Buying-house.jpg
811
2000
Marie-Christine Veltkamp
https://www.legalexpatdesk.nl/wp-content/uploads/2018/09/LED-weblogo-FIN.jpg
Marie-Christine Veltkamp
2018-01-29 00:00:00
2020-10-01 15:43:51
Buying a house in the Netherlands: defects