As of 1 January 2012, a legislative proposal with new provisions on the general community of property will take effect. (See Part 1 and Part 2  of this series.) This article will elaborate on the ways which couples filing for divorce will be affected under the new provisions concerning compensation rights.
Compensation rights
A spouse can make a claim for compensation whenever he/she invests his/her 'own' money in a jointly owned asset. Couples married under the matrimonial regime of community of goods and property may still have access to e.g. their inheritances or gifts, under the condition that these are covered by an exemption clause.
Let us take, for example, a couple that marries under the regime of community of property. The husband inherited € 50,000 under an exemption clause and invests it in the renovation of the matrimonial home. This house, however, falls under the community of property and goods. Should the couple decide to file for divorce, the husband could claim for compensation, since he has invested his 'own' money to raise the value of the matrimonial home. Therefore, he is entitled to € 50.000.
The current situation
Under the current legislation, the husband has a nominal right to claim the € 50,000 invested in the matrimonial home. Increased or decreased value of the house is not taken into account.
The future situation
After 1 January 2012, things will change insofar as the husband will be able to claim the invested sum, plus the increased value or minus the decreased value that occurred due to his investment.  The moment in time, so when one invested the money, is irrelevant.
Do you need advice about your rights under the marital community of property? Contact us – we'll be glad to help you.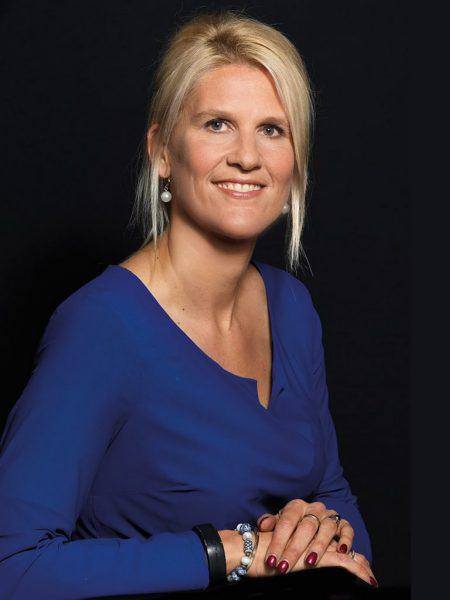 Marjet Groenleer is an attorney-at-law and associate partner at GMW lawyers in The Hague. She has been active in family law for more than 15 years, focused on on (international) divorces. Marjet is a trained divorce mediator with the vFAS (Dutch Association of Family mediators and lawyers).
Marjet has a particular interest and a profound knowledge of the international aspects of family law. She is an expert in dealing with complex financial and multi-jurisdictional cases of an international family breakdown. Because of her experience and previous jobs, she is familiar with several foreign legal systems. A great number of her clients are expats. She understands the needs of expats working for the various international organisations and companies based in The Netherlands, specifically in the area of The Hague (lsuch as EPO, Estec, OPCW, NATO, the tribunals, ICC, Shell, etc.)
Marjet worked as a lecturer in International Civil Law for several years and at the Court of Appeals in The Hague in the family law sector. Today, she is a deputy judge in the Court of Appeals in Amsterdam. Marjet publishes regularly in professional journals and keeps you informed of the various complex aspects of (international) divorces with her weblogs.
https://www.legalexpatdesk.nl/wp-content/uploads/2016/10/The-Hague-Buitenhof.jpg
750
1850
Marjet Groenleer
https://www.legalexpatdesk.nl/wp-content/uploads/2018/09/LED-weblogo-FIN.jpg
Marjet Groenleer
2011-08-03 00:00:00
2020-02-05 10:50:27
Marital community of property Part 3 - Compensation rights