The Brussels Regulation, generally known as Brussels II bis, was originally introduced in March 2000. One laudable intention was to provide the same jurisdictional basis for divorce and similar marital proceedings across the whole of the EU, comprising more than 500 million citizens. The Dutch Parliament, however, has not embraced the jurisdictional ground of additional, national jurisdiction.
Thereby, it provides inadequate access to justice and to divorce proceedings for Dutch nationals. For observers outside the Netherlands, this state of affairs seems quite astonishing. 
Jurisdiction across the EU
The Brussels Regulation provides specific jurisdiction for divorce, separation and related status proceedings to be the same across the entire EU. Fundamentally, jurisdiction can only be found under Article 3 (with minor ancillary grounds in Articles 4 and 5) with seven grounds for jurisdiction.
However, there may be circumstances in which no EU member state has jurisdiction in accordance with Article 3. Brussels II therefore makes provision for what is known as "residual jurisdiction". Where no EU member state has jurisdiction under Art 3 – 5, each member state may provide its own laws for additional jurisdiction.
In the UK and the Republic of Ireland this is sole domicile. Across the remainder of the EU member states it is believed to be sole nationality. But not in the Netherlands. The Dutch Parliament simply endorsed the jurisdiction in Brussels II Arts 3 – 5 but did not introduce any additional, residual jurisdiction. This produces real hardship for some Dutch nationals.
Examples
Let us take a look at various examples of cases in order to illustrate the above:
An English wife and Canadian husband live in Cambodia for the husband's work. Neither want to get a divorce through the family court system of Cambodia. The English woman is able to file for divorce in England on the basis of her sole domicile. Even though she resides in Cambodia, the official address where she is registered lies in England. It will be a matter for common law discretion whether England or Canada has the closer connection. But the wife has the opportunity to file for divorce in England. The sole domicile residual jurisdiction basis arises because neither England nor any other EU member state has jurisdiction under Arts 3 – 5 in this specific case.
In similar circumstances a French wife with a Canadian husband living in Cambodia can file for divorce before the French courts on the basis of her French nationality – the residual jurisdictional basis of France.
No residual jurisdiction under Dutch law
In identical circumstances, however, a Dutch wife married to a Canadian man living in Cambodia cannot file for divorce in the Netherlands even though she is a Dutch national. This is not possible because Dutch law not introduced the residual jurisdiction.
This causes continuous difficulties for Dutch specialised family lawyers consulted by Dutch nationals living outside the EU who seek a divorce through the courts of their home country. The courts will not allow divorce because there is no basis for the residual jurisdiction under Dutch law. Even if both spouses agree to Dutch jurisdiction, the Dutch courts cannot accept international competence because this is not (yet) possible.
There have been countless cases where this has caused much frustration and anguish for Dutch nationals (not married with another Dutch national) living and working abroad. This was especially the case when they were aware that other EU nationals can use the family courts of their home country on the basis of sole nationality or sole domicile, as applicable.
Call for change
Of course this needs to change. The lack of residual jurisdiction creates hardship and prejudice to the citizens of one EU member state. For the sake of Dutch citizens living outside the EU and for the sake of an autonomous justice system across the EU, we urgently call on the Dutch Parliament to introduce the provision for residual jurisdiction for divorce under the Brussels Regulation.
Contact
If you have any questions or would like further information, please do not hesitate to contact us.
Written by David Hodson OBE and Marjet van Yperen. 
David Hodson OBE is an English solicitor, mediator, arbitrator, and Australian qualified solicitor and barrister. He is also part time deputy family court judge in London (DDJ at the CFC).  He is a co-founding partner of The International Family Law Group LLP, a specialist practice in Covent Garden, London, (www.iflg.uk.com) serving the interests of international families and their children.  David Hodson OBE is editor and a primary author of The International Family Law Practice (Jordans), England's leading textbook on international family law.  He is also visiting Professor at the University of Law. 
Marjet van Yperen-Groenleer is an associate partner at GMW advocaten (www.gmw.nl) in The Hague. She has been active in family law for 15 years. Her focus is on (international) divorces, in particular the financial aspects. She is a member of the Association of Family Lawyers and Divorce Mediators (vFAS). Marjet van Yperen-Groenleer is also lecturer in international private law at Leiden University.  She assists many expats with their divorce. This refers to both non-Dutch residents in The Netherlands as well as to Dutch nationals living abroad. Marjet specializes in finalizing financially complex matters with different jurisdictions. 
Update article: December 2017.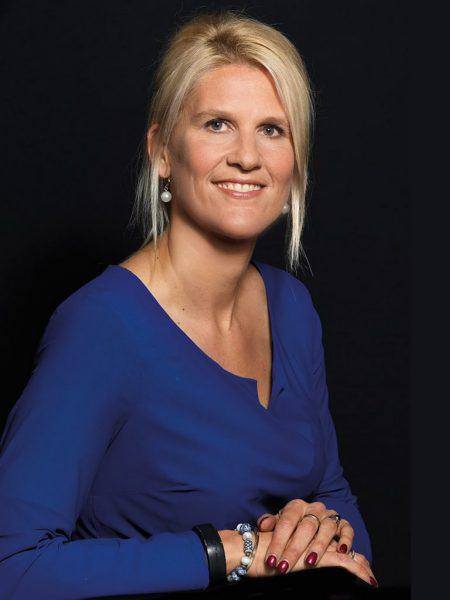 Marjet Groenleer is an attorney-at-law and associate partner at GMW lawyers in The Hague. She has been active in family law for more than 15 years, focused on on (international) divorces. Marjet is a trained divorce mediator with the vFAS (Dutch Association of Family mediators and lawyers).
Marjet has a particular interest and a profound knowledge of the international aspects of family law. She is an expert in dealing with complex financial and multi-jurisdictional cases of an international family breakdown. Because of her experience and previous jobs, she is familiar with several foreign legal systems. A great number of her clients are expats. She understands the needs of expats working for the various international organisations and companies based in The Netherlands, specifically in the area of The Hague (lsuch as EPO, Estec, OPCW, NATO, the tribunals, ICC, Shell, etc.)
Marjet worked as a lecturer in International Civil Law for several years and at the Court of Appeals in The Hague in the family law sector. Today, she is a deputy judge in the Court of Appeals in Amsterdam. Marjet publishes regularly in professional journals and keeps you informed of the various complex aspects of (international) divorces with her weblogs.
https://www.legalexpatdesk.nl/wp-content/uploads/2020/02/Statenkwartier-moon-sunset-scaled.jpg
1634
4032
Marjet Groenleer
https://www.legalexpatdesk.nl/wp-content/uploads/2018/09/LED-weblogo-FIN.jpg
Marjet Groenleer
2016-03-22 00:00:00
2020-02-05 11:34:08
No residual jurisdiction under Brussels II for divorcing Dutch nationals